Secure Store offers lockable storage facilities for your seasonal or classic vehicles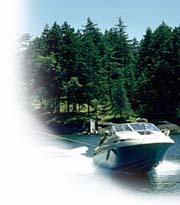 She's a beauty. She comes out in May to take advantage of the weather and goes back to storage in September.
You've worked hard at restoring that prized vehicle and you only want to display it during optimum weather. For the rest of the season you want to know that she is safe and protected from the elements.
Secure Store offers large containers for placing your classic vehicle into storage for the season. These lockable, virtually theft-proof containers can be delivered to virtually any location in North America.
Your seasonal vehicles such as snowmobiles, jet-ski's, boats and other personal craft can also be stored at your home or cottage for the season using one of our storage containers.
Call Secure Store today at (877) 988-6488 for more information or ask for a quote on storage.